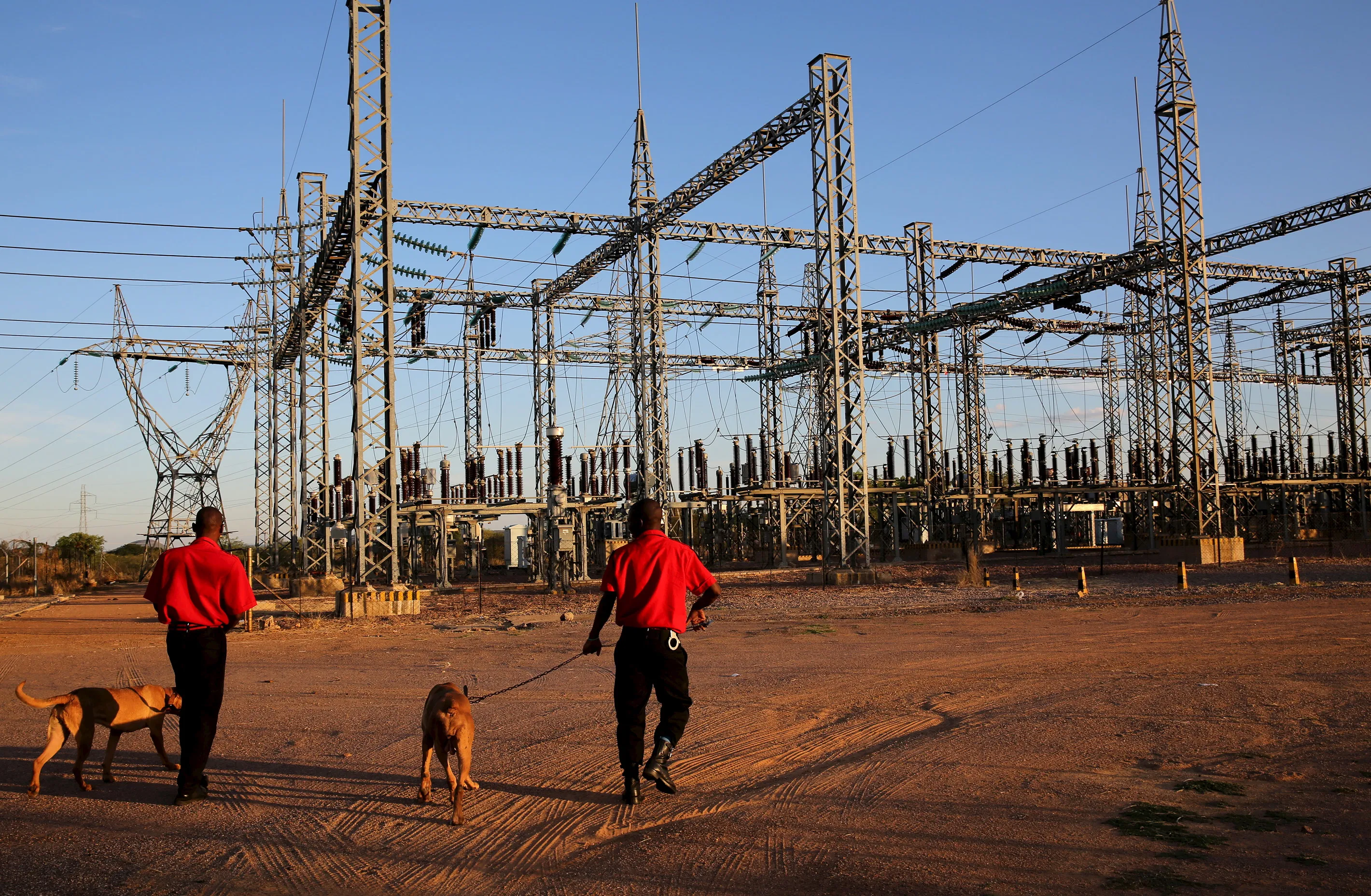 Botswana journalists remain 'vigilant' under new surveillance law
When the Botswana government sought to pass a new law earlier this year that would have allowed warrantless surveillance, local opposition came quickly. Authorities eventually introduced judicial oversight, which local media groups considered a success, but Botswana police's history of searching journalists' devices and accessing their telecommunications information remains concerning.
"Of course, we don't welcome the law. We welcome the changes that have been made to it," Spencer Mogapi, president of the Botswana Editors Forum, told CPJ in a recent phone interview. "We could do without this law instead."
The initial Criminal Procedure and Evidence (Controlled Inquiries) bill, which was introduced in January and reviewed by CPJ, offered law enforcement access to communications by 'any means' without a warrant . This, among other concerns about the bill, has drawn opposition from a regional group coalition of media groups led by the Botswana Editors Forum, local politicians, labor groups and CPJ. Within days, the government amended the bill, introducing a judge-led committee to oversee covert law enforcement operations and banning interception without a warrant, according to statements speak coalition and media reports of the time.
"It was relentless pressure," Mogapi said of the amendments, which CPJ reviewed and other members of the media coalition also welcomed. "There were people here that we had called to come and see what was happening on the pitch and I think it worked."
The amended bill became law in late February, according to a copy of the government gazette reviewed by CPJ.
John Moreti, a cabinet clerk for Botswana's presidency, told CPJ by phone that comments, including from media groups, had been incorporated into the amendments, but referred further questions to Botlhale Makgekgenene, a secretary. permanent member of the Ministry of Defence, Justice and Security. Calls from CPJ to Makgekgenene and the phone numbers listed on the ministry's website went unanswered.
In a meeting in early March between Botswana officials and members of the Media Institute of Southern Africa (MISA), a regional press freedom group, the Minister of Defence, Justice and of Security, Thomas Kagiso Mmusi, said the government had taken on board the concerns of the public.
Tabani Moyo, regional director of MISA, told CPJ it was good to see the Botswana government listening, but even with the addition of judicial oversight, the bill's intentions were problematic and it did not protect properly whistleblowers and the right to privacy.
"The government is already keen on spying on its citizens," Moyo said. "They propose a law that makes it legal, to justify [their] appetite to monitor.
CPJ called a cell phone belonging to Mmusi, but no one answered.
CPJ was contacted by phone and messaging app by Presidential Press Secretary Batlhalefi Leagajang, who posed questions to government spokesman John-Thomas Dipowe. CPJ interviewed Dipowe by phone and via a messaging app about journalists' privacy concerns and reports from the Toronto-based Citizen Lab research group that Botswana's intelligence agency had acquired technology from the surveillance company Circles. Dipowe said he would call back twice, but didn't.
Long-standing laws requiring court orders for surveillance during investigations have not prevented Botswana police from extracting private content from journalists' devices or accessing telecommunications information.
Police had previously accessed a "subscriber report" on Mogapi through his mobile operator, Orange Botswana, a subsidiary of the French telecommunications company, and presented him with a printout detailing his dealings with a former spokesman for political opposition under criminal investigation. Police also asked Orange for an "activity log" for a mobile account belonging to local publisher Oratile Dikologang, who continues to face charges for Facebook posts, and forensically searched his phone. legal, accessing thousands of messages and files on his device. None of the journalists knew the police had contacted Orange until it was revealed in 2020 court documents, which CPJ reviewed, referencing court orders for their telecommunications information.
CPJ has since identified at least four other journalists named in those 2020 documents whose details were obtained by police from another local mobile phone company, Mascom Wireless – Mmegi journalist Tsaone Basimanebotlhe, Sunday standard journalist Kgakgale Job Makati, The parrot Koketso Moswetsi, co-founder of the online news platform, and Oarabile Sonny Sente, a freelancer who left the profession. The documents indicate that Mascom Wireless confirmed to the police the connections between the journalists and their phone numbers, and that their accounts were active. The documents also noted that this telecoms information was requested under court orders, but it was unclear whether police knew they were investigating journalists. Like Mogapi, all of the journalists told CPJ that they had been in contact with the same former political spokesperson, Judge Motlhabani.
Botswana police spokesman Dipheko Motube previously told CPJ that he could not comment on the case in which officers accessed journalists' telecommunications information because it was before the court. He also did not respond to CPJ's request for comment on police investigations through Mascom Wireless.
Moswetsi said he was "surprised" when CPJ told him that Mascom Wireless had given information about his mobile account to police and was concerned about whether the sources would continue to trust him. In a recent interview, he told CPJ that his close family and friends continue to suspect that his phone is being monitored and that they only talk on the phone using encrypted apps. Moswetsi expressed mixed feelings about the new law on controlled investigations, but appreciated how the government made changes following public outcry.
Mascom Wireless acknowledged receipt of CPJ's questions in May 2021 and February 2022 but provided no further response. Orange Botswana told CPJ in April 2021 that it was unable to provide details of the court orders and did not respond to questions in early February about the implications of the bill.
"We always knew there were interceptions, but we had some consolation that they [security agencies] will do so with the court's decision, not just on their own," Mogapi told CPJ, underscoring the value of courts and telecommunications companies as buffers against overzealous security agents. "They hate all this oblivion."
Botswana's Intelligence and Security Services Act requires law enforcement to obtain a court order to carry out "searches or the interception of postal mail, email, computer or telephone communications". Similarly, investigators can search a computer or phone and request information from telecommunications companies about their subscribers under the Cybercrime Act, but they need a court order.
It is difficult to use a phone anonymously in Botswana: SIM card registration has been compulsory since 2009, according to the local telecommunications regulator, which has worried journalists for years. Orange Botswana, for example, asks its customers to produce a national ID or passport to purchase a SIM card.
The new Controlled Investigations Act complements these regulations, including requiring service providers to "install facilities and hardware and software devices that allow the interception of communications at any time." Local media have called the wiretapping responsibilities "new business" for telecoms, and CEOs who fail to comply could face jail time. Anyone who refuses to provide authorities with access to encrypted information could also face a prison sentence, according to the law.
When the law was proposed in January, Minister Mmusi said it was prompted urgently by the standards set by the Financial Action Task Force, an intergovernmental body tasked with combating money laundering and the financing of terrorism in the world, according to local reports. and government social media posts. In response to emailed questions, FATF media relations officer Duncan Crawford told CPJ that the body could not comment on the legislation outside of official assessments.
"We know it's not foolproof," Mogapi said of the amended bill. "We will be very vigilant in the future."