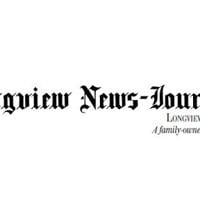 Hair Braiding and Voter ID Bills Advance in Legislative Assembly |
PAYETTE COUNTY — As the 2022 Idaho legislative session entered its 10th week, the workload for state lawmakers grew to 577 plays. The latest bills to add to the "in" box cover topics like voter ID, vet training costs and, even, natural hair braiding.
As new bills continue to be introduced, actions on existing bills, including monetary appropriations, continue to take place.
Here is a sampling of bills that received significant action in the week leading up to March 15.
House of Representatives
• Under House Bill 517, dentists working for the Idaho Department of Corrections would be permitted to be employees of the department, employees of a provider providing health services, or work for a contractor to the department. supplier providing services. It provides oversight to the Board of Dentistry in obtaining access to dental records and documents as necessary for enforcement purposes.
"In this limited circumstance of a dentist working with inmates, all dental records and documents from the Department of Correction's dental services are kept in Idaho and readily accessible by the Board of Dentistry," his statement of intent reads in part. .
Introduced on February 2 by the Health and Welfare Committee, it passed the House 62-0-8 on February 21, before gaining Senate approval 34-0-1 on March 7. It was given to Governor Brad Little for his signature. the 11th of March.
• Are you planning to sell a property with attached water rights? Under Bill 748, it may become clearer where those rights go after the sale is complete.
"This bill creates a new section 55-616 to describe what happens with water rights and rights when ownership changes hands," reads part of its statement. "The Bill codifies existing common law and practice relating to the conveyance of water rights and entitlements, including that all water rights therein shall convey unless expressly withheld by the seller"
These include the right to receive water from a district or an irrigation system, as long as associated obligations are met, according to his statement.
Introduced on March 8 by the Ways and Means Committee, it was adopted by the House 66-0-4 on March 11 and was tabled in the Senate for a first reading on March 14.
• State Affairs Commission Bill 762 authorizes a barber and cosmetology practice you might not have thought necessary: ​​braiding natural hair without a license.
"Pursuant to the Governor's Freedom of License Act, this legislation creates a cosmetology license exemption for a person to practice natural hair braiding services in Idaho," her statement reads. "The bill removes unnecessary cosmetology licensing barriers and red tape for Idaho entrepreneurs serving their community."
Introduced on March 10, it won House approval 65-0-5 on March 11. Its first reading in the Senate took place on March 14.
• Those concerned about the integrity of elections may be interested in House Bill 761, which revises voter identification requirements. It removes text in Idaho Code 34-408A that allows the use of photo identification from a post-secondary institution, while allowing the use of a driver's license or an Idaho or any-state state ID, birth certificate, passport, or Indian Affairs record. map. This would apply to all elections conducted under Title 34 of the Idaho Code.
Introduced on March 10 by State Affairs, it received House approval 47-21-2 on March 14. Representatives Judy Boyle, R-Midvale, and Ryan Kerby, R-New Plymouth, voted "yes" on the bill.
Senate
• To protect victims of domestic or sexual violence, Senate Bill 1332 by the Committee on Judiciary and Rules would amend Idaho Code 9-203 to provide that persons employed or volunteering for a non-governmental program of domestic or sexual violence are not required to disclose the information received. by a program participant. This would be in effect where such disclosure during or as part of legal proceedings is subject to Idaho Supreme Court rules, but does not apply where disclosure is made to providers or employees during medical services. , procedures, examinations or assessments or forensic interviews. .
Introduced on February 17, the Senate approved Bill 29-4-2 on February 28 before obtaining House approval 63-0-7 on March 14.
• A bill to revise the ballot measure numbering provisions under Idaho Code 34-1810 failed to make it out of the Senate, in the form of Senate Bill 1357. Rather than starting at number one in each election, the numbering would have started with number 8, be unique and not be reused in future elections.
Introduced by the State Affairs Committee on February 28, he was defeated 2-33-0 on March 10. Sen. Abby Lee, R-Fruitland, voted against the bill.
• Rural veterinarians who need help paying for their education could benefit from Senate Bill 1380 through State Affairs. In particular, it would help to repay the debts of veterinarians who treat agricultural production animals.
"Eligible candidates would receive up to $25,000 per year for 3 years with a commitment to work 4 years. If a recipient does not comply with the contract, the amount of the previous year's grant will be refunded to the ministry. Any candidate already receiving another loan repayment grant is excluded from this program.
Introduced on March 7, the Senate approved it on March 14 with a vote of 28-7-0 before returning it to the House for approval.
New bills introduced in the week leading up to March 15 include the following.
House of Representatives
• Following Idaho's first implementations of crisis care standards amid COVID-19, Health and Wellness introduced House Bill 756 to require the Department of Health and Idaho Wellness to limit the duration and scope of operations under future declarations and to develop long-term capacity strategies to prepare for future surges in health care demand.
"He says all existing patient rights must be honored under crisis care standards. It requires both the facility requesting crisis care standards and the ministry to make reports that include mitigation plans to limit the scope and duration of crisis care standards.
The bill was introduced on March 10.
• People receiving treatment for mental and behavioral health needs may benefit from House Bill 760, which seeks to add to Idaho's 54-57 code to allow the use of telehealth to provide certain related services.
Health and Welfare introduced this bill on March 10.
Senate
• State Affairs seeks to migrate the operation of the state's Expanded Employment Services program via Senate Bill 1399.
"The proposed legislation would move administration of the Extended Employment Services program from the Idaho Division of Vocational Rehabilitation to the Idaho Department of Health and Wellness," according to its statement. Chapter 63, Title 33, Idaho Code, where the program is currently codified, would be repealed and a new chapter would be added to Title 56, reinstating the program. In addition to moving the currently codified provisions, changes have been made to provide additional clarity to program administration that would otherwise have to be provided through the business rule development process.
The bill was introduced on March 14.