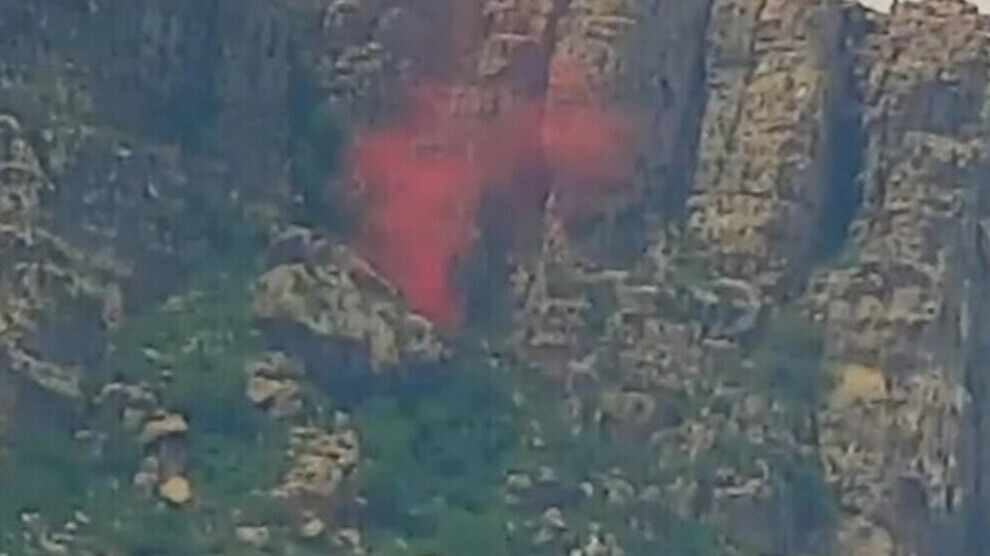 KCK health committee calls on everyone to take action against Turkish war crimes
In its written statement, the KCK health committee said: "The Turkish army has been using chemical weapons against freedom guerrillas for years. The reactions and statements made after the sharing of images proving this, after the death of 17 freedom guerrillas, express a conscience. It is the most basic criterion and virtue of being human.
It is the greatest crime against humanity and war committed from the point of view and on the instructions of the Turkish army and its commander-in-chief, the fascist Erdoğan. The statements of TBB Chairman Şebnem Korur Fincancı, who is among the hundreds of conscientious people who have spoken out against these crimes, are significant and valuable.
Mrs. Şebnem Fincancı stated that "these chemical gases used directly affect the nervous system, and these gases are used in conflicts even though they are prohibited. She pointed out that international conventions are mandatory for an independent committee to conduct an investigation in the region and that international conventions must be implemented. His statement that the principles of the Minnesota Protocol must be addressed, as well as how to investigate when such an allegation arises under the Geneva Convention, which prohibits the use of chemical weapons, is true. It is unacceptable that the Erdoğan government and its cronies, who want to hide this truth, decide and open an investigation in order to suppress and silence this voice and this conscience, and we condemn this decision.
The statement continued: "Mrs. Fincancı is a world renowned forensic specialist and a respected scientist. She is a human rights defender who has been courageously crying out the truth for years. Ms. Fincancı has always been on the side of life. And she has always sought truth and expressed scientific truths, which is her area of ​​expertise. Because of these statements, we believe that democrats and scientists, especially doctors and healthcare workers, should show their reaction against being targeted by the fascist government of Erdoğan and his cronies. Mrs. Fincancı is the voice of our conscience and our humanity. To take care of this voice and this conscience is to take care of our honor.
We call on everyone with a conscience, who stands on the side of life, to speak out and take action against this crime against humanity and war crimes.